Regular price
Sale price
$15.95 USD
Unit price
per
Sale
Sold out
Our premium Taiwanese Milk Oolong comes direct from Taiwan, with natural, rich milk flavor, refreshing tea taste and a smooth mouth full of golden brown color.
Bag Size: 3.5 oz
Cups Of  Tea: 40+ cups of tea (reuse leaves for multiple cups)
Region: Taiwan
Ingredients: Premium Milk Oolong Leaves
Taiwan high mountain oolong tea, hand-picked, exclusive baking and fermentation technology, presents you a cup of good tea from Taiwan's high mountain forests and natural non-toxic farms.
Share
View full details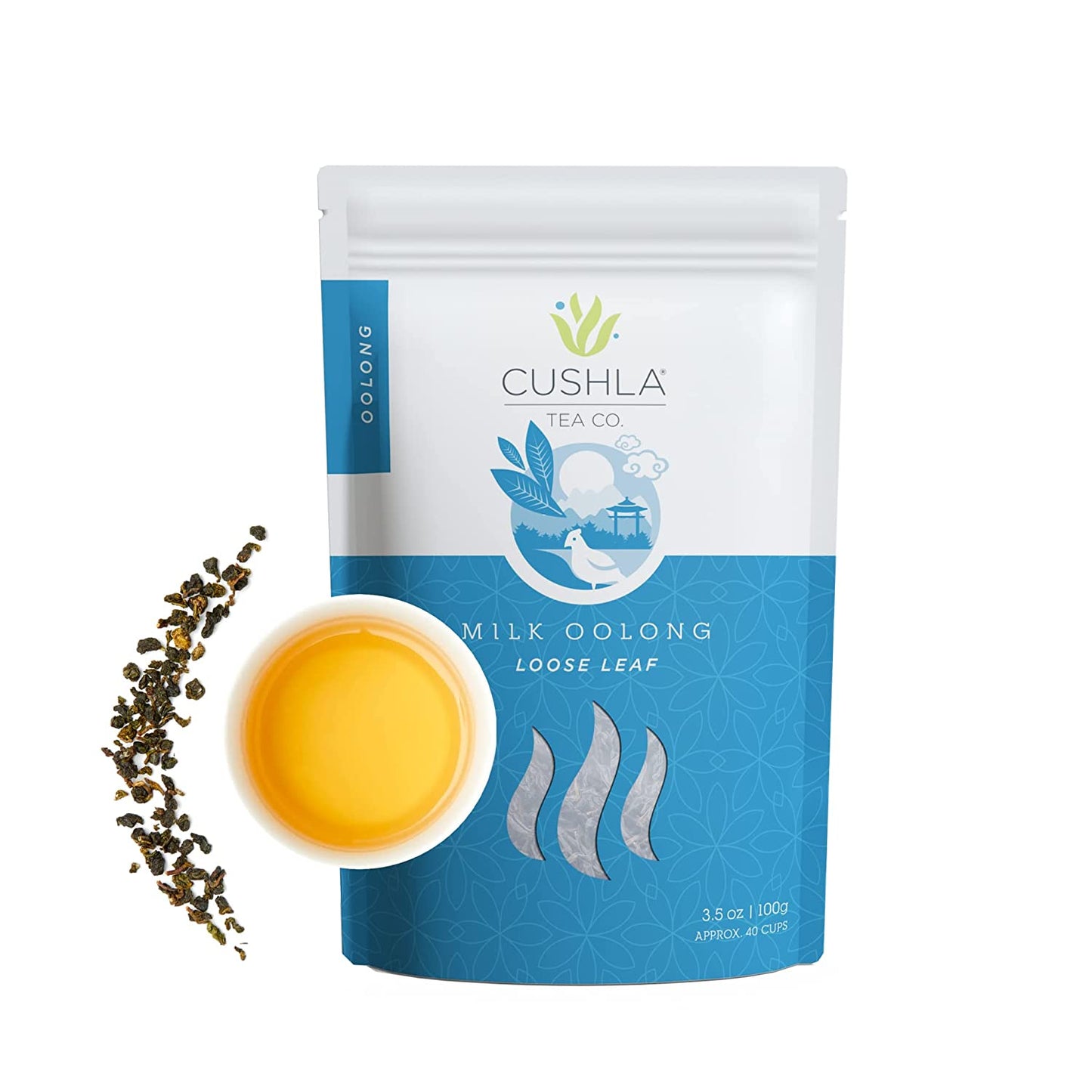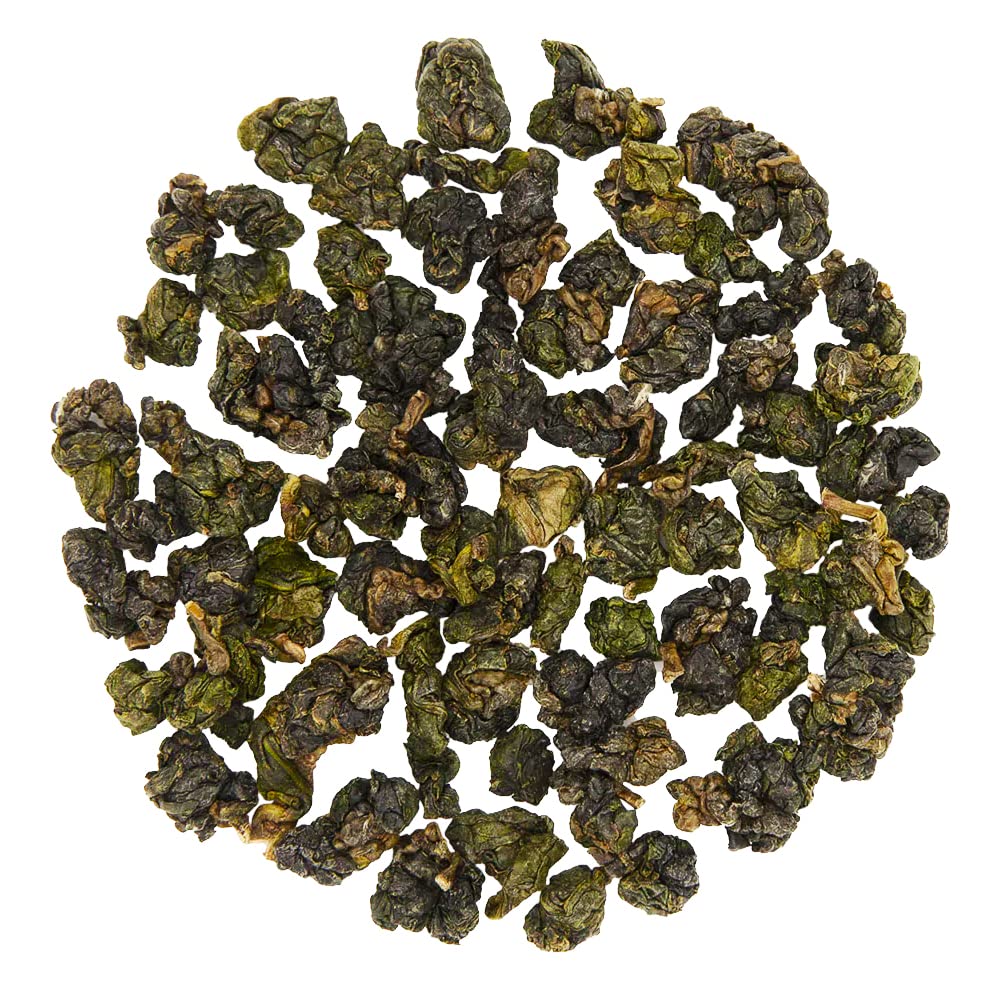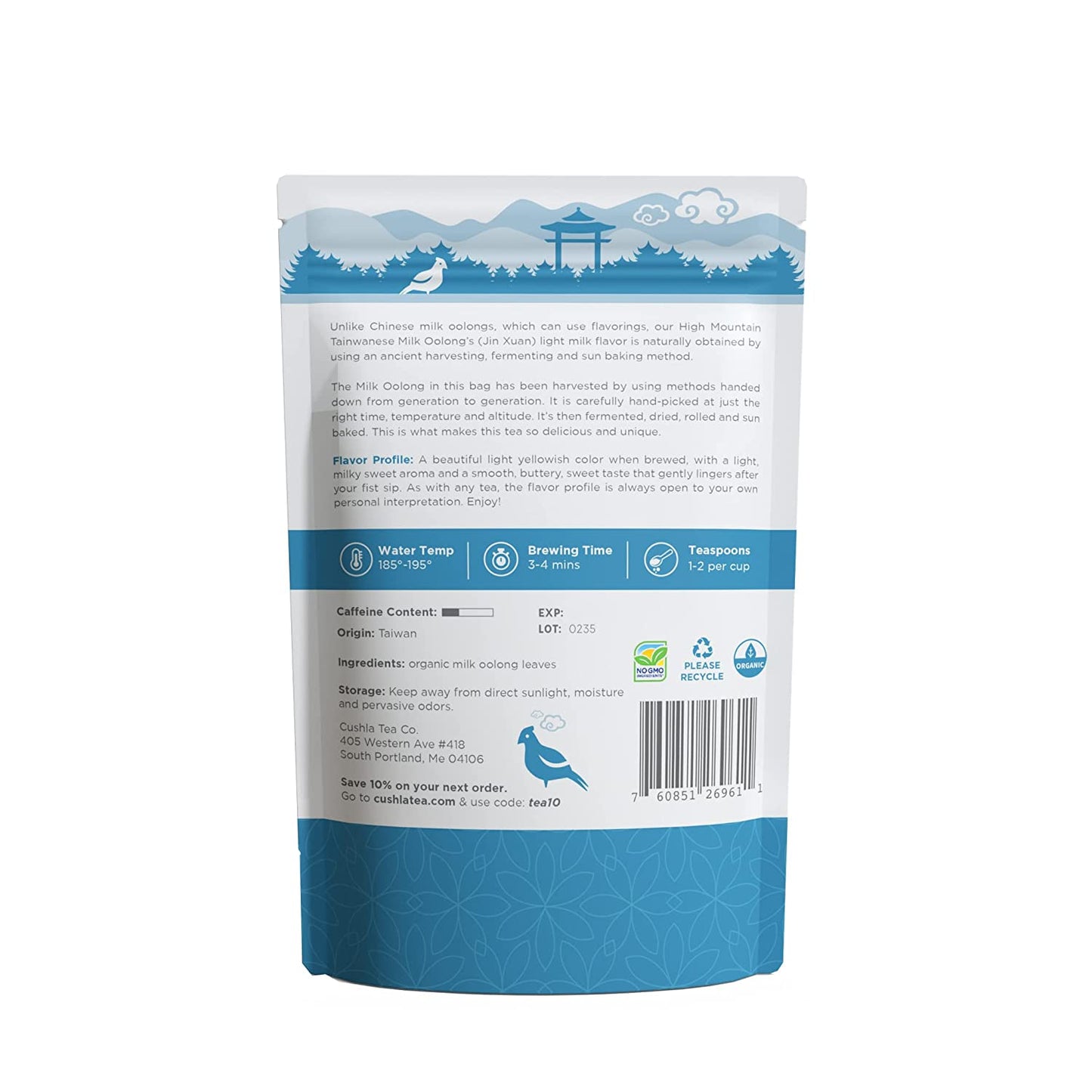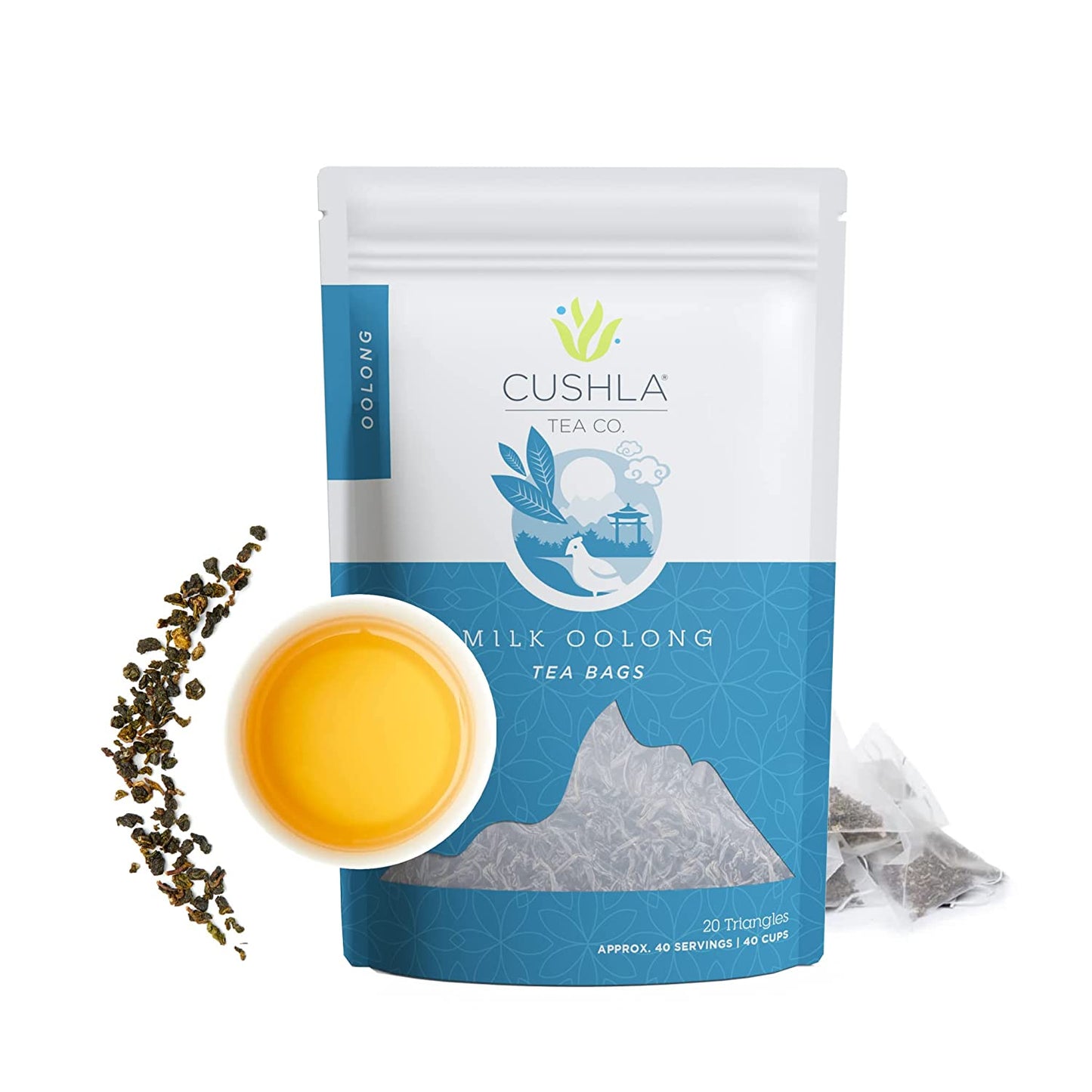 This tea is some of the best Oolong that I have ever tasted. It is posh and delicious. It's well packaged and the pyramid teabags are stuffed full of tea leaves! It's the freshest Oolong I've ever tasted. I recommend steeping it for about 10 minutes for maximum flavor. The aroma of the teabags is divine!
Wonderful flavor for this type of tea, high quality tea leaves
Taiwanese High Mountain Milk Oolong Tea Bags
This was my first time trying "Mountain Milk Oolong". It has a nutty, robust flavor and I felt it was well accompanied by a touch of honey. Admittedly, I like teas with more floral notes and mints, so this was not my favorite, but for this type of tea, it was outstanding.
The quality of the tea leaves was noticeably high. They were cut nicely, arranged well in the bag, and stayed in the bag during steeping (3-4 minutes). If you are looking for a Mountain Milk Oolong, this is an outstanding choice.
Delicious Tea With A Milky Taste And Aroma
This tea comes in a resealable plastic pouch. You get twenty teabags. The teabags are the pyramid type, that have plenty of room for the tea to move around and brew properly. The tea contains no milk, yet it has a milky taste and aroma. The tea is a subtle, good quality tea, not too tannic, and not too heavily caffeinated. I usually put milk in my tea, so I really enjoyed this tea. I think it is a good value considering the quality.
More than 5 stars
I love love love this tea. It's my favorite in my cupboard of over 100 teas. It's apparently a specialty sort of tea that's only made in small batches in Thailand (and I don't believe anywhere else). Because of that this tea is often imitated and faked. But it's such a. Good tea that even those immigrations are selling out.
Delicious Tea
This tea is delicious. It has a nice aroma and flavor. I've enjoyed it iced and hot. It doesn't have a bitter bite to it. If you like tea, you might want to give this one a shot.