Regular price
Sale price
$17.95 USD
Unit price
per
Sale
Sold out
Ganoderma Lucidum or Reishi green tea has been widely used all over the world for centuries. We've combined this original superfood with premium green tea to give your cup the ultimate health boost.
Bag Size: 20 Individual Tea Bags
Cups Of Tea: 40+ cups (reuse tea bags for multiple cups)
Region: Taiwan
Ingredients: ganoderma lucidum (Reishi), green tea
Share
View full details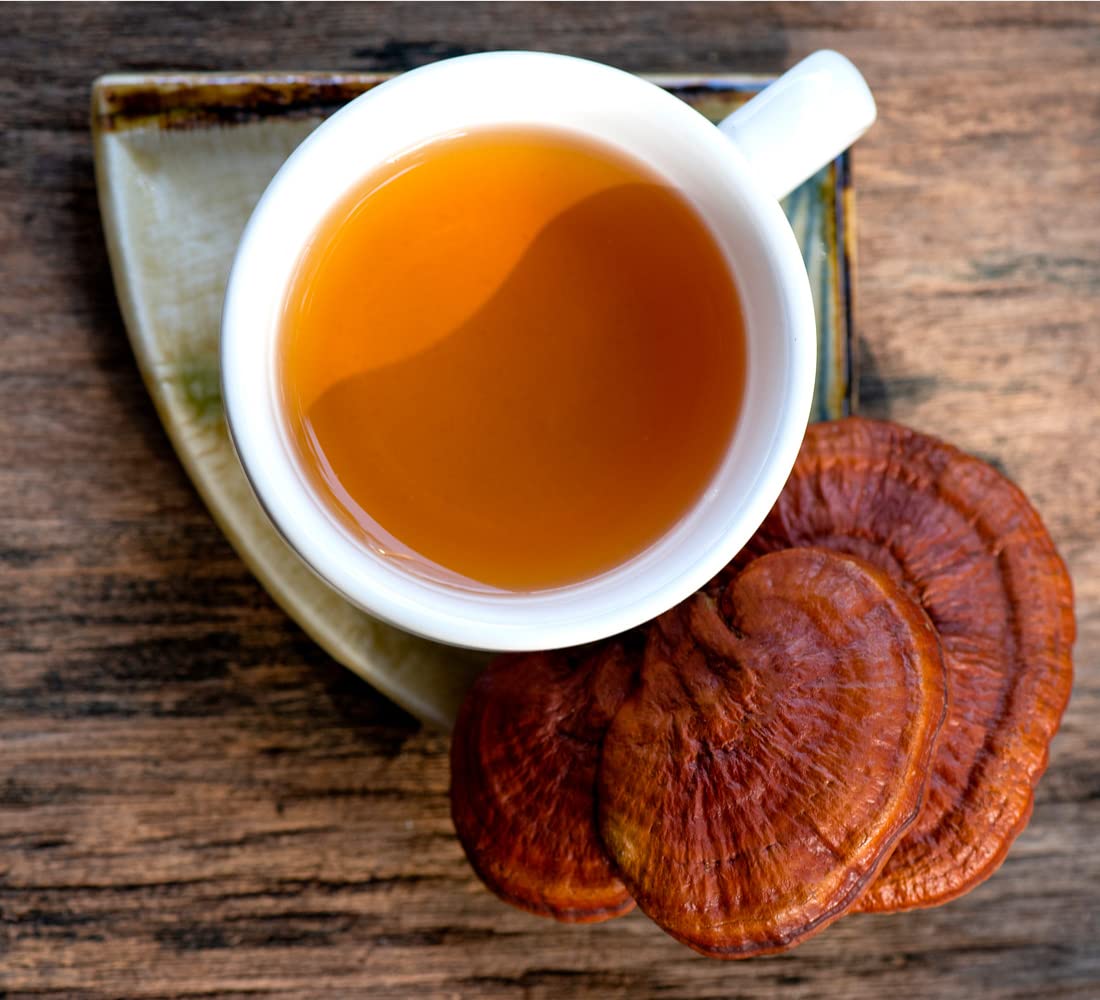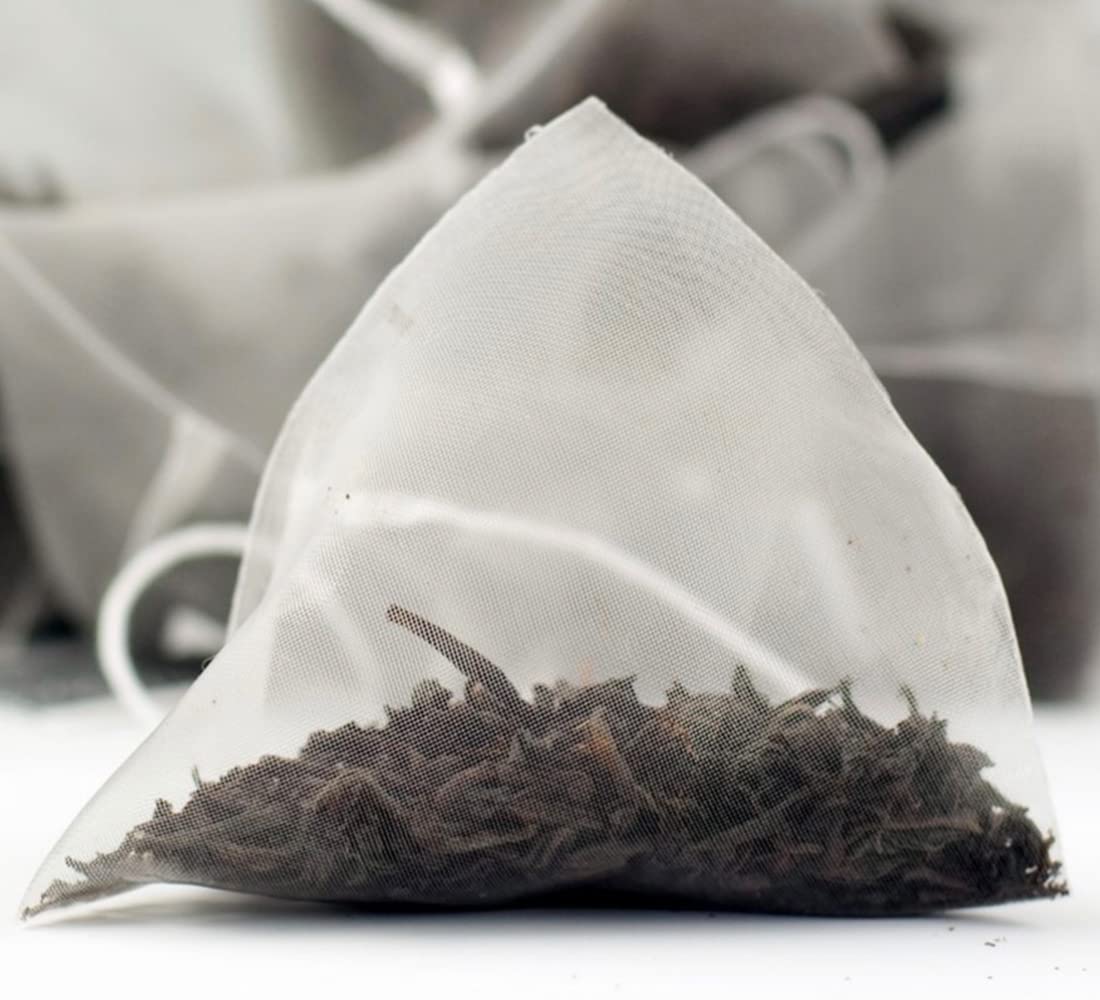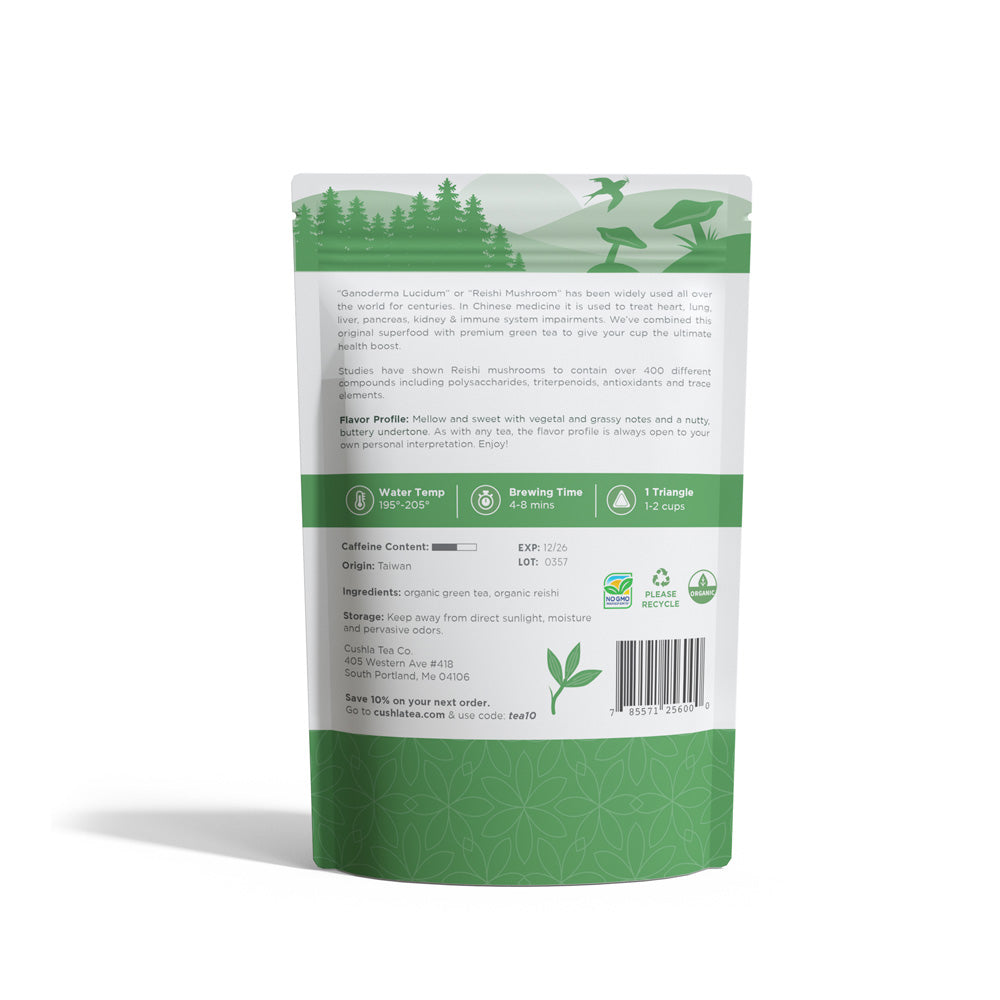 Great Tea
I am a tea drinking fan. When I saw these, I decided to try them instantly. The flavor was light and earthy. No harsh taste and the tea bags could be brewed a second time and still be nice and fresh. I have no complaints..
Tastes like a premium green tea
This tastes like a high quality green tea. It has a good flavor and is comparable to a nice loose leaf green tea. I guess it has some mushroom in it but it doesnt change the taste. I'm not convinced about the mushroom health benefits, but if it does something good, its a nice bonus. Its a nice thing to try, and even if the mushrooms arent doing much for you, the tea itself seems good and I'm happy with it.
Nice delicate green tea
This is a nice delicate green tea. I didn't really taste the mushrooms. No bitterness in the flavor. The teabags are plastic mesh with little strings on them. I didn't detect any powder residue in the bottom of the glass. It created an altogether very pleasant and relaxing beverage.
The Definition of "Ahhhh"
This is such a wonderful, calming, beautiful tea. The green tea isn't bitter at all but so, soooo smooth. The reishi adds such an unexpected rich, dark layer of depth to the whole thing and the two flavors intertwine and dance together perfectly
I can't get enough of this. I love tea and I've never had these two ingredients mixed together. Perhaps this flavor profile is a thing but if it isn't you're in for a treat. If this is totally normal in the world of tea I can't imagine it getting any better than this
This is quite the experience
Spectacular quality & surprisingly smooth tea!🫖
A couple years ago, I began incorporating mushroom supplements into my diet because of the extraordinary health benefits. So, I was very intrigued by this reishi mushroom green tea combo. And I'm so glad I gave these a go!
PROS:
☑️ Flavor is SO much smoother and more mild than anticipated! Okay, I'll be honest, I was braced for the possibility of something that tasted like brewed grass with a dirt aftertaste. What a pleasant surprise to discover the taste was so light, with just a hint of sweetness and herbal, earthy notes.
☑️ Amazing quality! You can actually *see* the green tea leaves & bits of mushroom in each bag. (See pic.) This had NONE of the bitterness that cheaper green teas can have. The difference in flavor is remarkably… wowza for the tastebuds!
☑️ Love that the triangular bags are made from plant fibers! They appear almost silken, and can be steeped twice. The second steeping did still offer the same amount of flavor, so it's reasonable to expect 40 cups from this 20 count bag.
NOTABLES:
🔘 Green tea naturally has caffeine—although it has a more positive affect on the body than caffeine from coffee. Still, important to note if you are looking for a completely caffeine-free tea.
Sweet grassy flavors, combine with the subtle earthiness of shrooms, to create a fantastically smooth, mild blend of organic reishi mushroom & green tea! Perfect for anyone looking for an easy way to boost health, or simply enjoy a tranquil Adult Timeout. Highly recommend!!! ⭐️⭐️⭐️⭐️⭐️